Here is the latest news in the social media field. Today I'll talk about a new tool that allows you to find the right hashtags for your instagram profile in a few minutes.
FTC Disclaimer: This post contains affiliate links and I will be compensated if you make a purchase after clicking on my links. I was compensated for this post. I joined all the sponsorship programs, including Tailwind, so I really recommend them. For you nothing changes, for any doubts or clarifications I invite you to read our Privacy & Cookie Policy, enjoy your reading.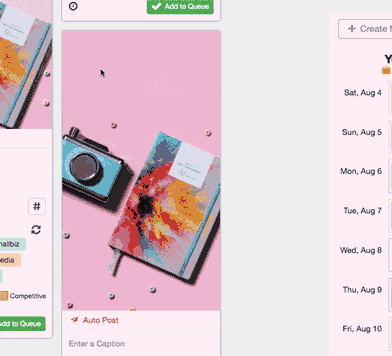 Instagram hashtag finder: how it works?
In recent years, Instagram is becoming the most popular and most used social user, especially among users whose age ranges between 18 and 35 years.
But what is the aspect of Instagram that appeals to users?
To this question I could answer you in dozens of different ways. Listening to the conflicting opinions of users I would like to say that the aspects most loved by users are many: there are those who prefer the setting of the feed that recalls the style of a photo portfolio to customize to your liking, and those who love the possibility to create their own business thanks to Instagram. These are just some of the responses of users about Instagram, but certainly the common aspect of all users is the difficulty of being able to find the right hashtags to increase the popularity of their photos on the social.
Why, be honest: how long do you take to find the most suitable hashtags for you?
What exactly are the hashtags?
The answer I think is now known to everyone. A "hashtag" is nothing more than the set of Hash (the symbol #, which means pound) + Tag (it is a keyword that refers to a certain topic).
And here, the most important thing. How can I find the most suitable hashtags for me?
It's really very simple, you can find the hashtags best suited to you with Hashtag Finder 2.0.
I told you about Tailwind here some time ago, do you remember?
Tailwind is a tool that allows all people who have a profile on Instagram and / or Pinterest to schedule their posts, check the most effective times to post and view the results of the most performing posts of their social profiles. All of this, of course, serves to help you with the management of your profiles in order to save you time and get you better results in a short time.
In these days, Tailwind has introduced a novelty: Hashtag Finder 2.0.
If you decide to use Hashtag Finder 2.0, here are some of the advantages you could have with this tool:
A list of suggested hashtags (always updated) based on the type of your profile, of course you can decide which suggested hashtags you want to insert and which not.
A list of the most popular Instagram hashtags that you can choose and use according to your niche in order to grow your profile in terms of like and engagment.
The ability to schedule your posts, of course with the hashtags included.
The chance to try Tailwind for 30 days for free before deciding whether to continue or not. In case you decide to continue using Tailwind, the monthly subscription plans have affordable and reliable prices suitable for everyone.
The most important aspect of Tailwind is the possibility of using a 30-day trial period before deciding in total freedom whether to continue using the service or not.
It's very simple, you can activate your trial period for free directly from here:
Start to schedule your Instagram posts here
How do I use Hashtag Finder 2.0?
Do not worry, using this tool is really very simple.
In fact, to answer this question I have prepared a small tutorial where I explain how to use Hashtag Finder with your Tailwind account:
Alternatively, I suggest you also look at the Tailwind tutorial you can find here.
Why should I use Tailwind? What do I get?
As I have already written in other articles, before recommending a service to visitors of my blog, I use the service to give a personal opinion as objective as possible.
I have been using Tailwind for a long time and I can recommend this service with your eyes closed: the ability to program your posts is really very convenient and often essential for those who use Instagram and want to save some time managing their social media … can also help you grow your profile!
Furthermore, the introduction of this novelty regarding hashtags is further confirmation of how useful the service can be.
I know what you're thinking, managing your own blogs and all your social profiles at the same time can be really stressful, it's time to reduce this stress and start organizing and planning your work better, Tailwind is waiting for you!
As always, I'd like to know your opinion about it, so I'm waiting for your comments in the comments. How much time do you spend looking for the right hashtags for you?[:]
1